Arctic Vegetation Archive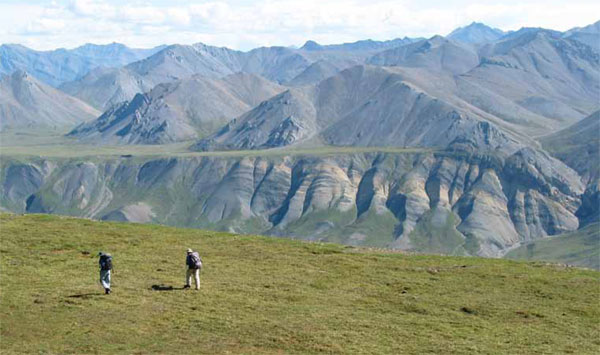 Addressing biodiversity questions in the Arctic is a challenging task because there are large gaps in the information on vegetation patterns, which are essential to quantify species-environmental relationships and make ecosystem-level predictions. Data from a large body of vegetation plot data that have been collected across the Arctic during the past century would provide a key missing link required to derive predictive models of future distributions under different climate-change scenarios. The goal of the International Arctic Vegetation Database is to unite and harmonize the vegetation data from the Arctic Tundra Biome for use in developing a panarctic vegetation classification and for use in research on climate and biodiversity. This open access database would be the first to represent an entire global biome.
For more information:
Walker, D.A., Bay, C., Breen, A.L., Bültmann, H., Christiansen, T., Damgaard, C., Daniëls, F.J.A., Hennekens, S.M., Luoto, M., Pellisier, L., Peet, R.K., Schmidt, N.-M., Yoccoz, N.G., Wisz, M.S. 2013. Rescuing valuable Arctic vegetation data for biodiversity and ecosystem models: CBIO-NET-IAVD workshop, Roskilde, Denmark, 29-31 May 2012. Arctic. 68(1):133-138.PDF
Walker, D.A., Raynolds, M.K. 2011. An International Arctic Vegetation Database: A foundation for panarctic biodiversity studies. CAFF Strategy Series Report nr. 5. 29. PDF.
Christensen, P.B. 2012. Databank provides information about Arctic development. Aarhus University News, June 25, 2012.